Will Stanton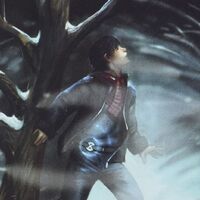 Will Stanton first appears in The Dark is Rising as the main character and remains a lead character in the subsequent three novels.
Will is the seventh son of a seventh son, and a member of the Stanton Family. On his 11th birthday, Midwinter Day (21st December), Will discovers that he is not only the son of Roger and Alice Stanton, but also the last of the Old Ones. He sets out on a quest to find the Six Signs, which help him and the other Old Ones to prevent the Dark from rising. Along this journey, Will becomes markedly more mature than his peers.
He is a very cheery and joyful addition to Merriman Lyon's growing band of young friends and fellow patriots of the Light.
Appearance
Will has a round face, blue-grey eyes and a mop of straight, mouse-brown hair. Will also has a burn scar on the inside of his arm in the shape of the Sign of the Light. He got it in the second book when he when a hot candle holder fell on him. His outfits seem to favour sweaters and jeans.
Film
In the film adaptation of The Dark is Rising, Will is portrayed by actor Alexander Ludwig.